Our Trade Only Showrooms
We have three trade only Showrooms situated in key locations across the country.
Our Sittingbourne Head Office Showroom & our new Chesterfield Distribution Centre & Showroom each offer a comprehensive selection of our full product offering, whilst our Wiltshire Showroom offers a tailored look at our Made to Order collection.
The showrooms are open 9am until 5pm Monday to Thursday and 9am until 4pm Friday (excluding bank holidays).
We kindly ask that all visits must be pre-booked and organised through your local Key Account Manager.
---
Sittingbourne (Head Office)
The clever use of the space means an extensive selection from the entire 6,000 plus SKU's are on show, to give visitors a fantastic display of the products Gallery has to offer and how they can be presented effectively and creatively.
The main Gallery Direct showroom is based at our Head Office in Sittingbourne, Kent in the South East of England. The town's railway station is close by and has direct links to London, including high speed services which take only 60 minutes. For driving, there is easy access to the A2, A249, M2 and M20.
Gallery Direct Limited, Castle Road, Eurolink Commercial Park, Sittingbourne, Kent, UK. ME10 3RN
In 2019, Gallery significantly expanded the showroom space and extended the already impressive 700 square metre space further, doubling its size to around 1,400 square meters.
Displayed as room-sets, the showroom offers inspiration to retailers, interior designers and developers showcasing how Gallery's products can be combined to give the complete look to any room.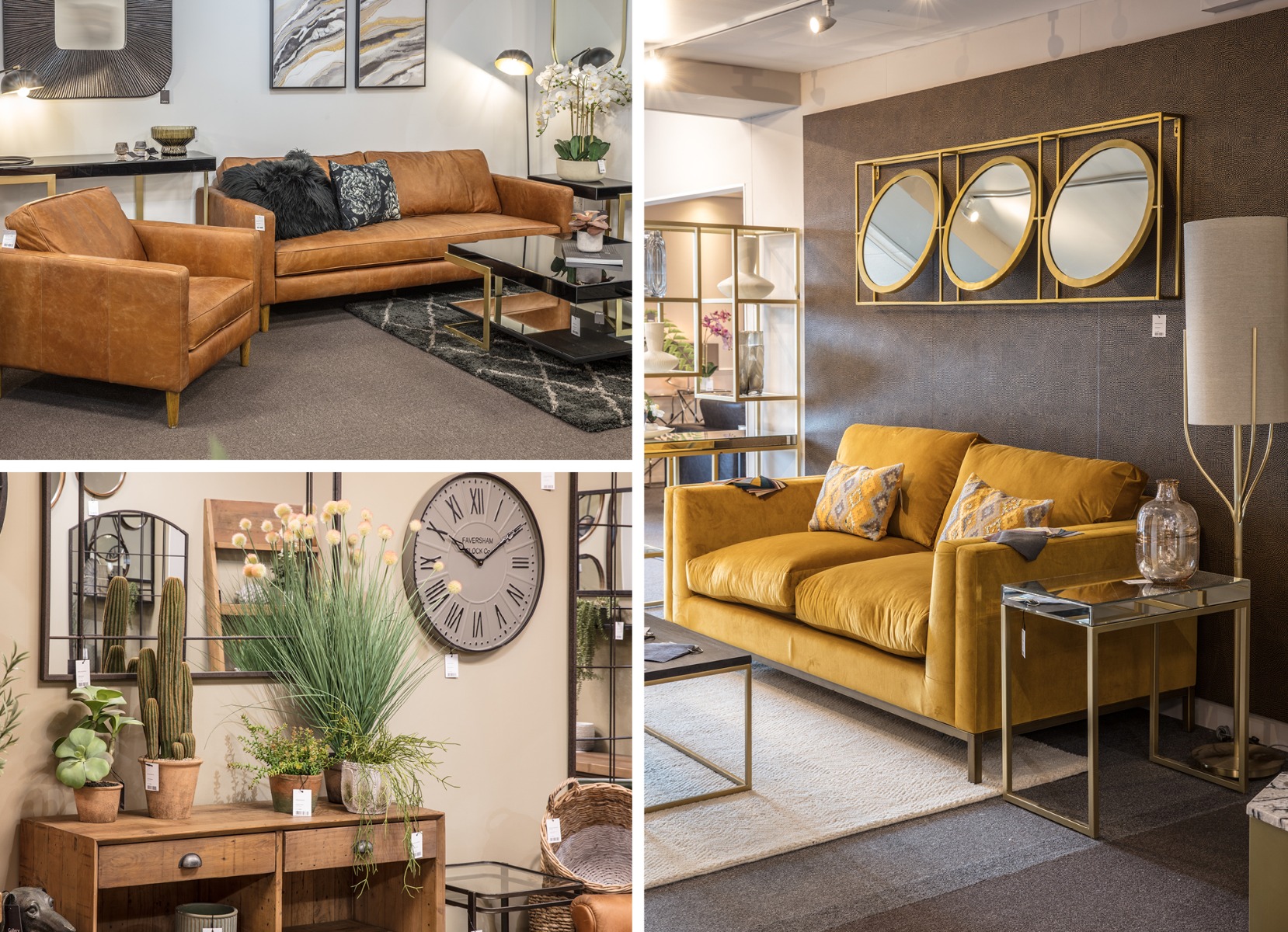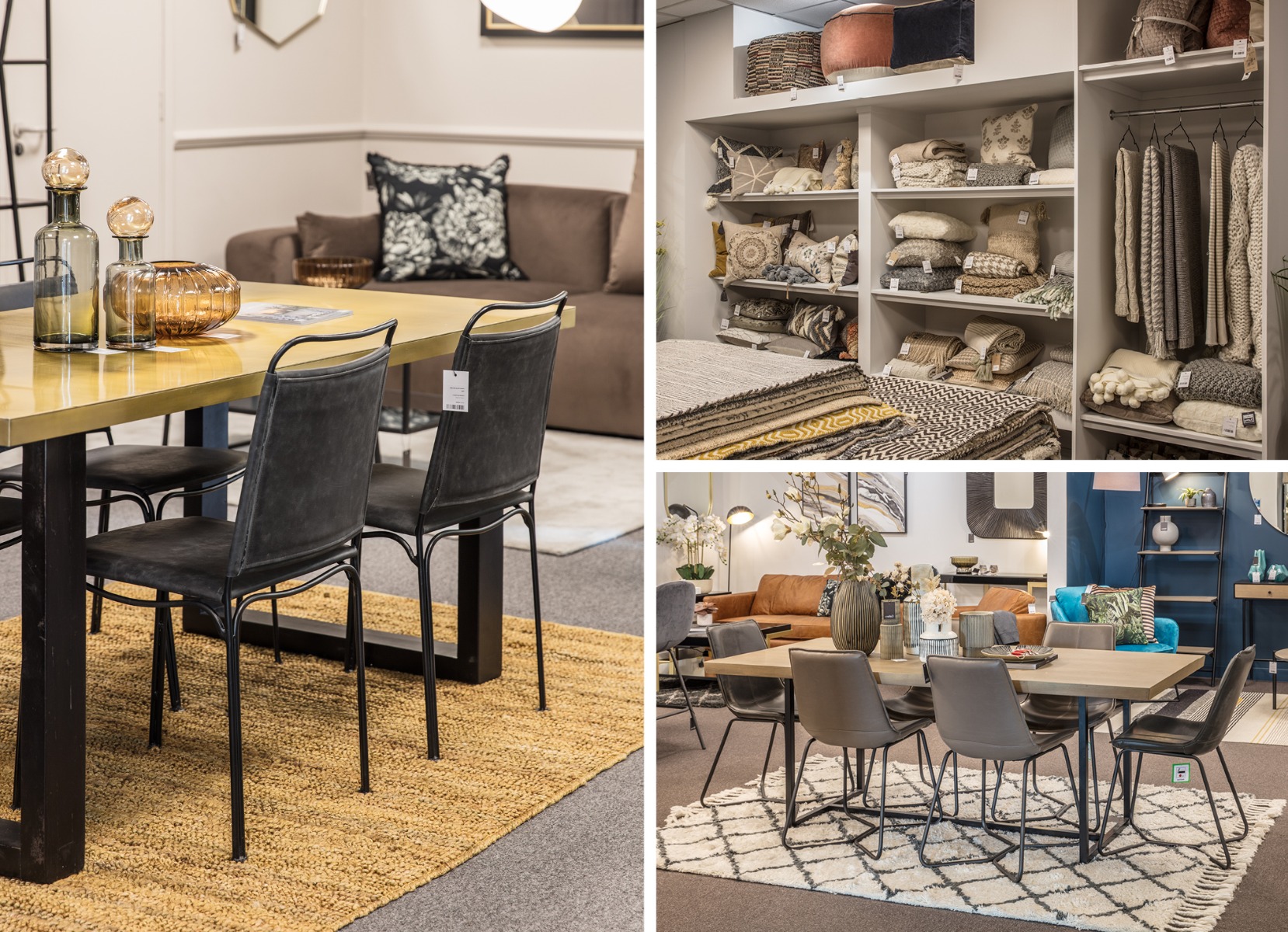 ---
Chesterfield (Northern Showroom)
Our Chesterfield showroom is home to a comprehensive offering of our full catalogue of product, giving a fresh look at our full range in our new purpose built showroom. With over 6000 lines on offer across our seven product categories, adding the perfect accent to any interior space has never been easier.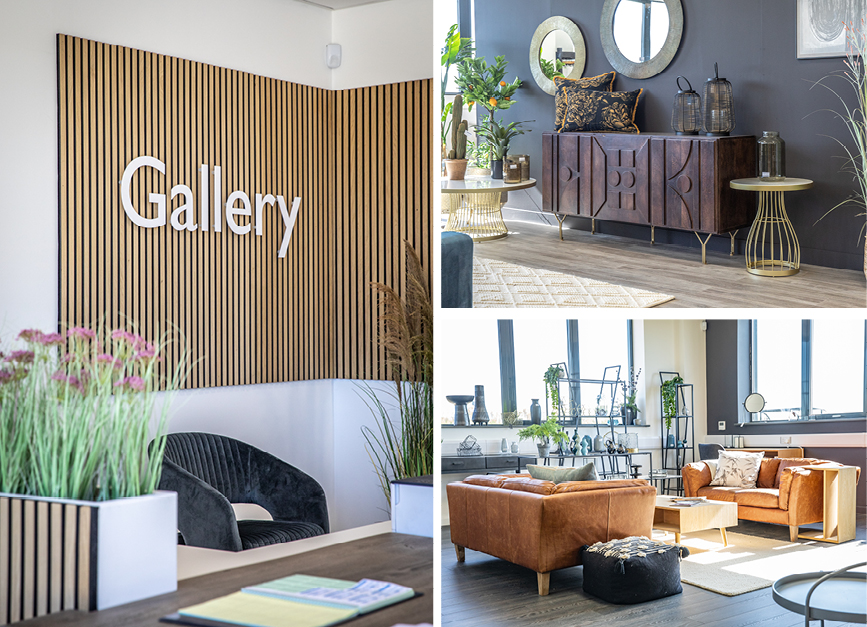 Our new Northern Distribution Centre & Showroom is conveniently located in the northern East Midlands, close to the regional boundary with South Yorkshire. With access just off the M1 via Junction 29A, only 10 mins from Chesterfield and 30 mins from Sheffield.
Gallery Direct Northern Distribution Centre & Showroom, Markham Vale, Chesterfield, S43 3FG
---
Wiltshire (Made to Order)
Our Wiltshire showroom is our dedicated Made to Order showroom, as it is situated at the heart of our manufacturing base.
Predominantly showcasing our entire range of Mattresses, Divans, Headboards, Sofas, Sofa Beds, Footstools, Ottomans, Armchairs, Bedsteads and Lovebeds.
Our other Gallery ranges also beautifully complement these displays.
Our Made to Order showroom is based at our manufacturing centre of excellence, based in Westbury, close to the border with Somerset and only 18 miles from the beautiful city of Bath.
7 Brook Lane Industrial Estate, Westbury BA13 4EP