MEET THE TEAM KNOWLEDGABLE AND APPROACHABLE
Our expert sales team are on hand to make sure you receive the best service possible when working with Gallery Direct. Knowledgeable and approachable, our friendly team has a wealth of experience in the industry and are available for all your business needs. If you would like to contact a member of our expert team then please either submit our online form or simply contact them direct using the contact details provided below – they will be more than happy to hear from you and assist you further.
CHRIS LEWIS
Head of Independent Sales
M - +44 (0) 7908 884730
E - Chris.Lewis@gallerydirect.co.uk
I have a wealth of experience working in sales including managing many teams over the years and working closely with customers with the key objective in growing business for all.
You can often find me on a river near you – paddle boarding!! I loves spending time with my friends and family and like to get a way for weekends when I can.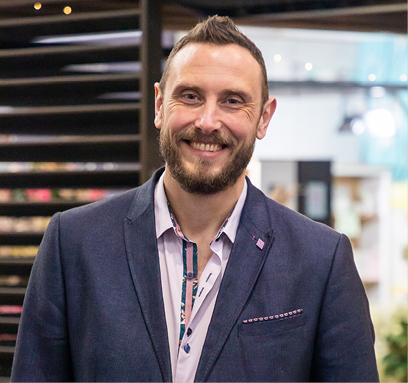 Key Account Support
Rochelle Velasco

01795 411960


Send an Email
GREG WELLMAN
Key Account Manager - South East & London
M - +44 (0) 7919 893147
E - Greg.Wellman@gallerydirect.co.uk
I'm one of the longest standing employees at Gallery, having worked with Peter Delaney and the team now for over 20 years. Thus, I have great knowledge of how the company works so that I can offer you the best possible personal service and advice, from our best sellers to advising on stunning floor displays, to improve sales.
WENDY DUNMORE
Key Account Manager - North & Scotland
M - +44 (0) 7432 002946
E - Wendy.Dunmore@gallerydirect.co.uk
It seems impossible to imagine that I have been with Gallery for over 5 years; it's gone so fast. I truly do enjoy every aspect of my role.
I have a genuine passion for what we sell and have established such an amazing and varied customer base, many of whom have become good friends.
SARAH TUDGE
Key Account Manager - South West & Wales
M - +44 (0) 7908 884286
E - Sarah.Tudge@gallerydirect.co.uk
I have over 20 years' experience working in field sales and am passionate about working closely with all my customers to help grow their business.
When I'm not working I love spending time with my family and my dog Hilda! I love football and relaxing when I can…not forgetting hitting the shops for the odd new dress or two!
SALLY RAMSWELL
Key Account Manager - East & Midlands
M - +44 (0) 7951 181666
E - sally.ramswell@gallerydirect.co.uk
I have had a broad and varied career which has given me a wonderful breadth of experience & knowledge that helps me in my role at Gallery. I have worked with, and so understand the needs of, independents and national retailers alike, and have learnt how to adapt to the fast-moving changes in the retail sector, especially the growth and impact of the internet.
JAMES STEWART
Sales Agent for Northern Ireland
M - +44 (0) 7767 393205
E - James@jsagencies.net
I managed our family business until August 2000. I then became a self-employed agent in January 2001 and began working with Frank Hudson in September 2003.
In 2014, Gallery Direct bought Frank Hudson and so I became an agent for Gallery, selling their entire portfolio. Having such a fantastic, wide range of products enables me to offer a wonderful choice to my customers.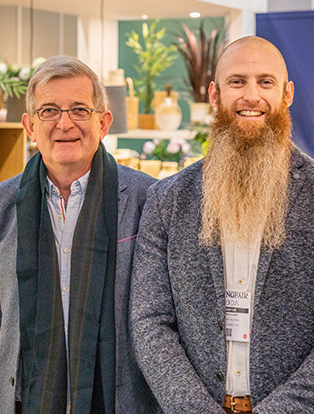 ALONTIN - ROI
Simon O'Leary / Stephen O'Leary
M - +35387 2574236 / M - +35383 1592915
E - soleary@alontin.ie / E - stoleary@alontin.ie
Everyone's favourite father and son duo! Simon has been working at Gallery since 1995, with Stephen joining in 2014.Acting as agents and distributors in the Republic of Ireland, we have a very personal approach to our business and have built up strong relationships with our customers over the years. We're always looking to get the business done, while having as much fun as we can along the way.
---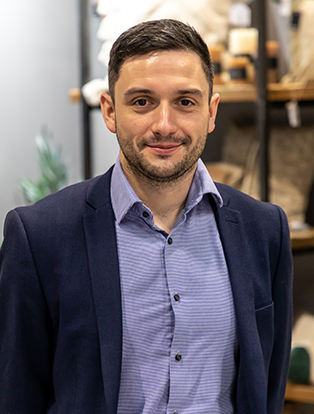 PATRICK COLLINS
Head of National & International Sales
E - Patrick.Collins@gallerydirect.co.uk
As Head of National Accounts my role is to work with Key Retailers to ensure that we are offering the best possible product assortment, merchandising and logistics to support sales growth. I have seven years of experience at Gallery within the Nationals accounts team - during that time we have seen a huge shift towards Internet Sales. Outside of work I enjoy spending time with my family, socialising and am a keen cricket player.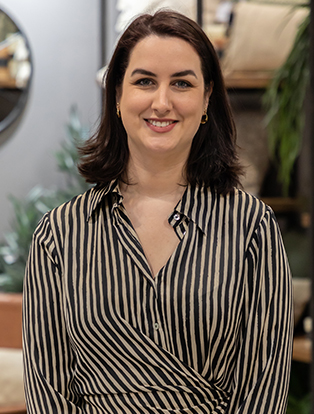 LAURA WALLINGTON
Contract Sales & National Accounts Manager
E - Laura.Wallington@gallerydirect.co.uk
I work closely with all my customers to help curate their offerings and grow their presence within the industry. I have a love for interior design and a passion for new and innovative designs. In my spare time I like to spend it with my friends and family, while also indulging in my other passion, fashion.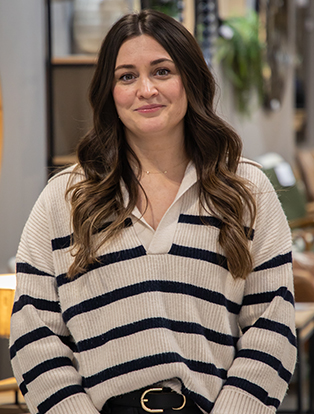 LISA LETHBRIDGE
Online National Account Manager
E - Lisa.Lethbridge@gallerydirect.co.uk
My role at Gallery involves working closely with key National Retailers to ensure we're aligned in our thinking and work together to build a successful offer, tailored specifically to them. A background in Buying for National retailers helps me to understand what our customers need from us, and allows me to continue my love of building ranges with customers in mind.